"Coaching is partnering with clients in a thought-provoking and creative process that inspires them to maximise their personal and professional potential"
Deified by the ICF (International Federation of Coaching)
Work with me…
Over the years Mark has been working with and helping 100's of photographers from all over the world to create successful and sustainable businesses through 1:1 coaching. He help's people on an individual basis and not put them in a one size fits all box. So…no matter where you live in the world, what age you are, what genre you shoot and what level of experience you are, there is always a way to create positive changes in your life and business.
There are really two types of photography business coaching and mark uses both to make the most of your time and efforts:
Online learning –  These are pre-recorded videos or written modules of information that are designed for you to understand the theory and the process behind the topic that you need help with. There's enough information, examples and templates here to make informed decisions about your business to move forward. The best part is that you can go back and rewatch them as often as you like and refer to it for years to come.
One to One coaching- Mark uses the the online learning as a way for you to understand the theory and process before we do one-to-one coaching so we can maximise our time that we spent together. This is the best way to get bang for your buck and not waste time going through basic theory and spend more time implementing the strategies in your business to get the results you require.
"As to methods there may be 1 million and then some, but principles a few. The man who grasps the principles, can successfully select his own methods. The man who tries the methods, ignoring the principles, is sure to have trouble." Harrington Edmondson – early 20th century efficiency engineer

Mark bases his coaching around this quote to maximise the way he teaches and the way people learn.
You see the photography Industry, regardless of genre or location carries the same principles. This is the theory that we cover in the online learning platforms.
The methods are the one-to-one coaching aspect of what Mark does, as every coaching session is fully customised to your needs to suit you, your family and your business model. 
Can I trust this guy???
100's of photographers from around the world can't all be getting it wrong. Check out the Testimonials page and read the most recent reviews amazing stories and client testimonials on "Mark Rossetto Coaching" FB Page Reviews page. The results speak for themselves.
"I've known Mark Rossetto for over 10 years and can confidently say that has raised the bar and changed the professional standard within the portrait and wedding photography industry in Australia and New Zealand. Time and time again, we have seen studios accelerate rapidly after his coaching. The studios he coaches shoot more sessions, have higher average sales, are run more professionally than other studios and order more artwork and finished products. We have the stats and the results speak for themselves." Liam Tovey Managing Director / Owner of BPRO/Brilliant Prints
"Over the past 30 years I've been working for Seldex and we've had plenty of photography coaches come and go. But I must say, Mark Rossetto has to be the most constant throughout the years. His industry knowledge and ability to help a wide range of photographers from those just starting to seasoned professionals, to the different genres from Wedding, Portrait, Family, Pets, Newborn, is mind-blowing. We've seen first hand the increase in product orders and sales from photographer's Mark has worked with directly." Nicole Fitzpatrick, Seldex Australia. 
Coaching Programs and One to One Coaching Options
Endurance Coaching – Only 4 spots are available for this side of Christmas!
Our Endurance Photography Business Coaching is taking the time to make sure all your ducks are lined up in a row including your business model, product, price list, systems and procedures, software, CRM, marketing material, your branding, client education, website, everything that you need to run a successful and profitable photography business and hold your hand every step of the way.
Who is this for? This is best suited to those who want to set up their business properly the first time from start to finish. Or if you have been in business for years but realise your business is a mess and you are now waiting to refine the process or change your whole business model and direction. 
What will this coaching program achieve? It will give you clarity, direction and confidence to know that your business is set up the right way and has the ability to maximise ever marketing situation and client interaction. Also the abilty to scale and grow your business to new heights because everything is set up to work physically and effectively. 
Master Your Marketing
I truly believe that this has to be the most comprehensive marketing specific photography business course in the world. That's a bold statement! You see most other course focus on just one or two marketing strategies. We have 11 Modules of and over 90 videos of marketing gold covering a huge range of proven passive, active and digital marketing strategies. With over 400 photographers completed the course and a money-back guarantee, you have nothing to lose and only rave fans to gain!
Who is this for? Those photographers who are ready to scale and grow your business. You have proven track record of great sales and now you just need to get more eyes on your business and client bookings. You want to better educate your clients which will result in a higher bookings and conversion rate. 
What will this coaching program achieve? This will help you to work smarter not harder and avoid the stress of a running sustainable business by knowing that these tried and tested marketing strategies work. The course teaches you how to create a yearly marketing plan that you can stick too, which means that you don't have to run last minute rush campaigns and you can have more confidence that your time and efforts and going to get results.   
Shooting For Success
This has to be one of the most underestimated areas of a professional photography business. But is one that has the most impact with your clients and ways to make more money in your business. 

Marketing is only one piece of the puzzle. Once you've converted that lead to a booking, that's when the REAL work begins! If your Client Fulfilment System isn't a well oiled machine, you may as well be throwing money out the window. This course is all about the fulfilment stages, shoot to sell with the end product in mind and increasing your average order.
Who is this for? There are two types of photographers here… Those have a steady stream of clients but you feel like you're being overworked and underpaid. Your average sale is not where you want it to be but you don't know how to charge more for the work you do. Or you're happy with your business workflow, marketing and your current average order is eg: $1500, but you would like to get that up to $2500 and you just dont know how.
What will this coaching program achieve? This will help you to be more effective with your time per client throughout the onboarding process, shoot with more purpose for the needs of the client, shoot to sell with the end products in mind, which will increase your average order and produce raving fans. this will optimise your client experience to maximise sales and scale your Photography Business to levels you never thought possible.
Not to mention the world class session critique system!!!
Photography Operations Manual
"The Photography Studio Operations Manual" is essentially a "Business in a Box" with a library of Standard Operating Procedures (sop's) coving 15 chapters and 150 topics from Accounting, Staffing and Tech to Health & Safety, Pricing, Job Management, templates AND MUCH MUCH MORE! This is the most comprehensive Photography Studio Operations Manual you'll ever see!
Who is this for? This is PERFECT for those starting a photography business and looking to get set-up quickly and efficiently. This is also for you if you already have a successful photography studio and are looking to scale up and take it to the next level with outsourcing, staffing and filling in the missing pieces of the puzzle.
What will this coaching program achieve? An easy to follow, step-by-step walkthroughs and instructions that show you and your team how to execute specific business tasks. They help you save time and resources as well as automate and scale your Photography Business.
Sprint Short Courses
It's a specialised photography business short course designed with one objective in mind – to get you the results you are looking for in the quickest and most effective way. Each course comes with online Masterclass training videos with a comprehensive workbook, scripts and templates. You can upgrade to add a personalised 1:1 session with Mark for custom and tailored training, specific to your needs. 
Who is this for? They are designed for business owners who are stuck and need help to complete the specific set task at hand and is a perfect way to get bite sized information without having to invest into one of the other larger courses. 
What will this coaching program achieve? We currently have 9 different masterclass topics to choose from and each are targeted to achieve the results specific to the topic. Best to read each of the course descriptions, takeaways and outcomes. 
Which ones should I do first? My default is always to ge your Business models, products and pricelist setup first with "the photography business blueprint" once you have locked all of this down can you move on to "supercharge the website". Next would be depending on what areas you need help with in your business.  
One to One Coaching
You can choose 1 or 2 hours, perfect for a set task with set results. Half day (4 hours) or Full day (8 Hours) don't need to be done in one sitting and is best spaced out over time and include a number of sprint course. 
Who is this for? Those photographers who wish you could just sit down with someone who is an expert in the industry, who knows the industry inside and out and can help give you clarity and direction within your photography business.
You have got your business to the level you can on your own.
You have tried the youtube and online learning
You have been going around in circles for weeks, months, years!
You just need 1:1 specific help.
What will this coaching program achieve? Clarity, direction and a game plan specifically suited for you, your lifestyle, your family and your business. Tangible teaching with tangible results.
What topics would a photographer book in a 1:1 coaching session? This is perfect for setting up and rolling out marketing campaigns. Recreating or reviewing your business model, products and price list. Redesigning your website to be highly visible, converting and sales machine. Client education to increase your average sale with systems and workflow including Studio ninja, proselect, fundy set up, Phone call training, shoot critiques, etc. Anything you want to implement in your business.
Designed to stop wasting time and get your from A to B Faster!
Free 20min Coaching Strategy Session
With so many coaching options available it many be confusing to which one is going to be best suited for where you are currently at in your business to get the best results.

Book yourself in a Book a free 20 minute coaching strategy session with Mark or email Mark@markrossetto.com or Call directly on 0439552710.
Sometimes all we need is a quick Zoom chat or phone call, take the advice and run with it. Other times it a lot more in-depth learning and I will direct you to the best coaching solution for you.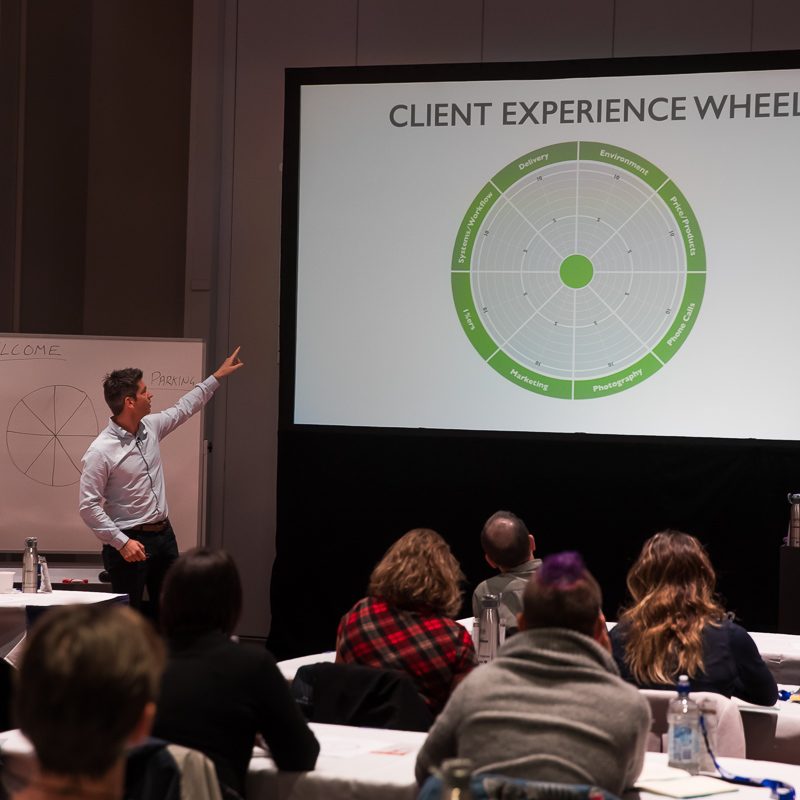 Free Resources & Courses
If you have made it down the bottom of the page this far… Your still probably thinking…
Who is this guy?
Do I really want to learn from him?
What happens if I don't like what he's got to say?
Not sure about his coaching style?
Am I going to learn anything new Or is it all the same stuff?
Here is your chance to try him out! On the home page there is a "FREE Resources" Tag available and he suggests you go straight to "The Photography business Benchmark" It's the most impacting and a course that has been presented all over the world!