100's of photographers from around the world can't all be getting it wrong. Check out the videos below and read the most recent reviews amazing stories and client testimonials on "Mark Rossetto Coaching" FB Page Reviews page. The results speak for themselves.
Suppliers Reviews
When you read a review from an individual people you could say "well that's just there experience" But when you get reviews from printers and labs that service 1000's of photographers, you know it's a solid and trustworthy source.
"BPRO / Brilliant Prints is one of Australia's largest professional photography labs, supplying a range of wall art, prints, boxes and albums to professional photographers in Australia, Singapore and New Zealand. I've known Mark Rossetto for over 10 years and can confidently say that has raised the bar and changed the professional standard within the portrait and wedding photography industry in Australia and New Zealand. Over the years, we have seen many of his clients dramatically grow their businesses with a consistent increase in product orders month after month, year after year. These clients range from new photographers entering the market through to large studios with multiple locations.

The systems, processes and ideas that he tailors to each studio in each market, help them to run well functioning studios that sell large quantities of products and generate significant profits. Time and time again, we have seen studios accelerate rapidly after his coaching. The studios he coaches shoot more sessions, have higher average sales, are run more professionally than other studios and order more artwork and finished products. We have the stats and the results speak for themselves. As well as being an all-round nice guy, his industry and product knowledge is amazing. He helps us to create our wall collections templates (which are our biggest sellers) and to run sales and business workshops at our factory.   

Thank you Mark for everything you do."
Liam Tovey, Managing Director / Owner,  BPRO/Brilliant Prints
"Over the past 30 years I've been working for Seldex and we've had plenty of photography coaches come and go. But I must say, Mark Rossetto has to be the most constant throughout the years. His industry knowledge and ability to help a wide range of photographers from those just starting to seasoned professionals, to the different genres from Wedding, Portrait, Family, Pets, Newborn, is mind-blowing. We've seen first hand the increase in product orders and sales from photographer's Mark has worked with directly.
Mark is a huge asset to the photographic community. He has contributed so much to the photographic industry over the years such as business education, countless webinars and industry nights. He's even hosted and presented at our Australian product tour and did a promo video for the Portrait Masters Virtual Conference. He is trustworthy, honest and has your best interest at heart. And the results speak for themselves. I couldn't recommend him highly enough." 
Nicole Fitzpatrick, Sales & Marketing Manager, Seldex Australia
Coaching Reviews
"Thankyou Mark for providing an amazing platform to learn from. Your courses are filled with awesome content, examples, a-ha moments & lots of personalities. I love being part of the MYM community & being able to connect with other like-minded people who want to get the best out of their business. Your energy & enthusiasm coupled with your motivational chats are what I needed to move forward in business. Thank you!" – Tracy Jilbert
"Mark Rossetto Coaching is a clear and streamlined course that has assisted me to quadruple my income from photography sales. His marketing techniques, unlike other coaches, are not cagey- the techniques are upstanding and transparent- he will not only enable you to lift your sales, but to build your relationships with your clients and enjoy an upstanding reputation in your community. If you want to go from a hobby to a profitable business this is the best investment of your time and money." – Sara Kiyork
"Mark has such a huge wealth of knowledge. Whether your a part-time photographer wanting to make this your full-time gig or whether you already have a business and you just want to keep your finger on the pulse or take it to the next level. It's all here. Mark provides an enormous amount of information and education to photographers around the world. There's something for everyone. It's not a "one way" fits all, you can take what you want of the 1001 ideas he has and makes it suit you, your brand and your business. I also love the little community that he has created of like-minded photographers. It's wonderful to have a place to check-in, throw ideas around and generally have others to chat to." – Melissa Alagich
"I was on the fence about investing in Mark's Master your Marketing program for months & months before I finally took the leap. I had researched so many different mentors and instructors, each offering easy or instant results but then finding they really didn't work, their success was short-lived or their methods just didn't speak to my brand. Every time I felt frustrated in my lack of marketing skills and knowledge or felt my business needed a boost I was always drawn back to Mark Rossetto, so last year I finally made the investment! I honestly wish I hadn't waited so long! Not only is he a great guy with what feels like an unlimited imagination on how to build your business from the ground up, but the videos basically hold your hand through every module and I FINALLY have the detailed step by step (literally) guide that I'd been craving! He provides you with a wealth of not just ideas and inspiration but how to actually put everything in place, make it your own and measure that it is working for you. Since implementing his strategies into my business I've grown my client base, increased my shoot numbers and therefore my income and not only reached but became top of mind for far more potential clients than I ever had before. So if you're considering Mark Rossetto – don't do what I did and keep putting it off as it seemed too expensive/because I just wasn't sure if I was making the right choice. I promise if you invest the time and effort you will make the money back tenfold. He is a big picture investment that just keeps on giving!" – Michelle Petkovic
"Mark Rossetto is a fantastic photography coach, he is real, he actually listens, helps and makes sure you are understanding and applying what he teaches effectively so as to ensure amazing results quickly that virtually cost you nothing! So thrilled to be growing under his coaching, skills and expertise. I've turned over $37,000 in just 5 weeks in May! May is meant to be quiet… 10/10!" – Celeste Morrison
"Thank you just isn't enough, Mark goes above and beyond when it comes to coaching, I have always been so afraid to step into marketing as I already had the mindset of failure, having set back after set back in business I knew I needed to take the plunge or I literally would have to close up shop that is what it came down to. Mark has guided me through the processes and answered all of my questions without me feeling silly. He goes above and beyond any other coach I have known. You can tell his goal is to see you succeed and will do all he can to get you there! Now the hard work begins! xx" – Jacinta Dal Ben
"Seasoned pro or just starting up, Mark quickly assess your needs and helps you sharpen your businesses 'blade'! I've been in the photography business since the mid-'90s and I feel like I've got a pretty good handle on what I'm doing. But sometimes it takes an outsider to help you review and refocus your business direction. This is where Mark Rosetto Coaching comes into his own… Thanks, Mark. Is there such a thing as too many ideas? I think not!"​ Jez Byrnes
Workshop Feedback
"Mark's workshop was a great resource for highlighting areas of my business that need work and how to work through things that are blocking my journey. He also provided a great workbook to work on in my own time to get me thinking about these and other items."
"Mark understands the issues facing a photography business and has an easy going manner to assist in growing the business."
"Very refreshing take on a photography business workshop. Engaging, affirming and fun. Highly recommend to people looking to enter a new chapter in their business."
"Mark provides a clear workshop which is easy to understand and follow. Mark goes out of his way to explain and takes the time to answer all questions. He is a very good educator."
"Dynamic and engaging presenter. He brings life to the topics he discusses and makes them relevant and easy to grasp. As such his interest is genuine in helping and in ensuring your success. On the few occasions I have had with Mark I have been left pondering as well as interested in more. That's a fabulous way to be. I recommend Mark as a coach especially if you want clarity and to propel yourself."
"Mark's ability to pass on his knowledge is exceptional. His years of experience is valuable to any photographer seasoned or beginner. If you need to refresh your ProSelect skills or selling skills in general make sure you go to Mark's next seminar."
"The wealth of knowledge he passed on and things to consider when making decisions about my business was brilliant."​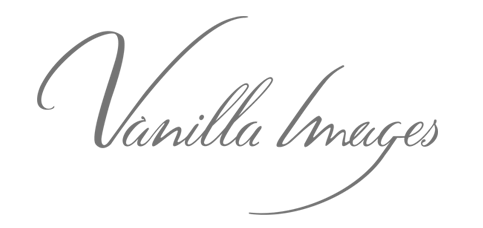 I've been shooting portraiture for a while now, so went into the "Become a master of in person sales" workshop, expecting just to pick up a few Proselect tips and tricks. I was really surprised to find that this workshop however covered the complete step-by-step customer buying experience, from initial contact to end delivery. This workshop is really laid out as a complete system to set yourself and your client up for not only a sale that makes both you and your client happy, but also ensures that you are providing exceptional customer service along the way.

If you are just starting out, this workshop will give you a roadmap to follow, or if you are a seasoned pro, this workshop allows you to look at your entire client experience and work on the areas that need improvement (we all have some!). I've only had a chance to implement a few of the steps in this system, and have already seen an increase in the consistency of my sales as a result.

Highly recommended to all portrait photographers.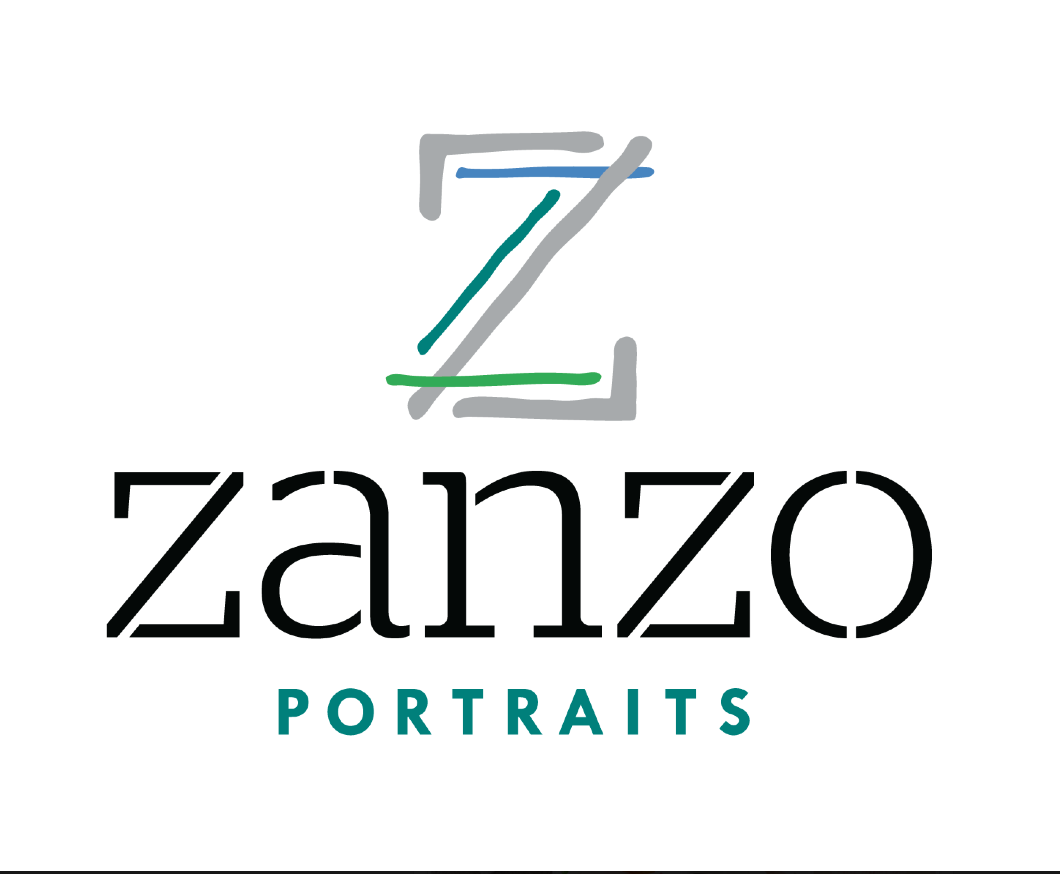 I own and run a busy little studio in Hobart which has been going for 7 or so years now. Mid 2015 I was in a bit of rut and the opportunity to hang out with Mark for the day came up…. 'tomorrow' … I booked a flight to Melbourne that night for the red-eye the next day which turned out to be a life changing decision. I spent a whole day with Mark in his studio which was a really enlightening experience. Mark was incredibly generous with his time and knowledge in all aspects of the portrait business.

I came away with a much needed clarity in the direction I wanted my business to go and brain full of ideas – too many to mention here – but perhaps the biggest takeaway was a in relation to expos. By implementing a few different strategies we booked 5 times more shoots at the 2016 baby expo than we did in 2015 – that makes a BIG difference!"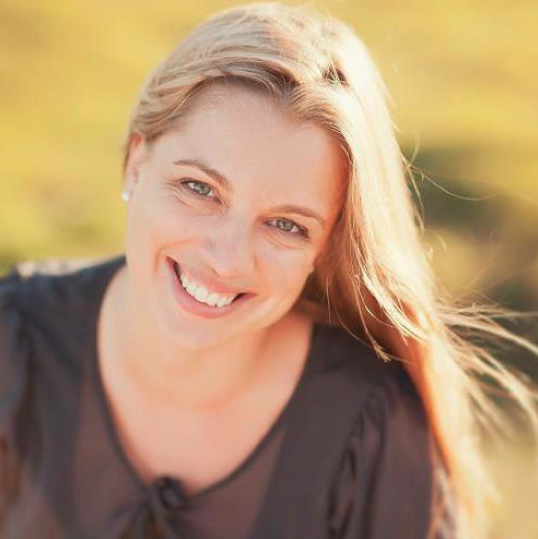 There couldn't have been a more perfect time for me to undertake Mark's life coaching. I was truly lost in my self-limitations, not knowing where I wanted to go with my business and confused with my personal relationships. From the very first session I was challenged to dig deep and look at what parts of my life needed the most attention. At times it was very confrontational but it was exactly what I needed to go through to see clearly and find direction. I now have exciting plans for my short and long term goals and they are so very real and attainable now that my destructive self-talk is under control. I now have great strategies for dealing with challenges that come my way. I already have a better relationship with my young son, friends and family – and most importantly with myself."

"I am really looking forward to a future of implementing these strategies in my life and creating the success I know I deserve. Thank you Mark – it has truly transformed my life being a part of this program and I can't recommend it highly enough!! I came away with a much needed clarity in the direction I wanted my business to go and brain full of ideas – too many to mention here – but perhaps the biggest takeaway was a in relation to expos. By implementing a few different strategies we booked 5 times more shoots at the 2016 baby expo than we did in 2015 – that makes a BIG difference!"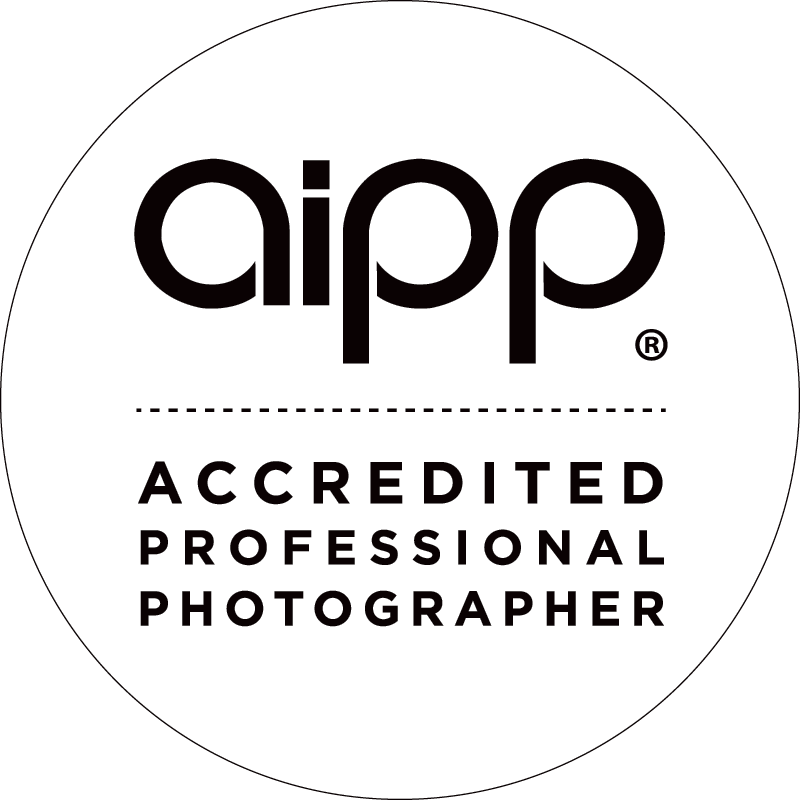 Mark, Your presentation this evening was one of the best I've attended in 41 years of seminars. It's clear why you're a star in the Australian portrait scene. I have absolutely no doubt you'll soon join the handful of brilliant mentors guiding professional photographers around the globe.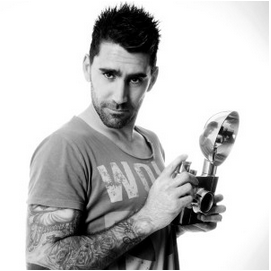 In speaking to Mark and discussing business structures & procedures, he gave me two great tips that made a big difference in our sales & client interaction. If you're wanting to improve performance in your business and want some great tips to change your client experience & average sale, Mark is your man.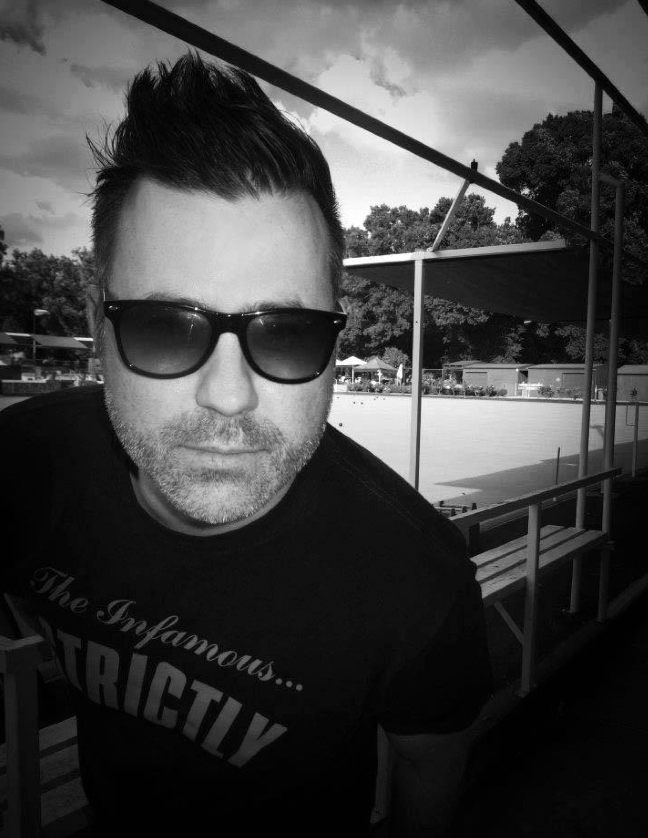 I attended Mark's seminar last year and found it hugely informative. Hearing how he went from running a studio in his garage to opening a boutique studio in Brighton in just a few short years, was inspirational to say the least! With his passion and business experience, I learnt how to focus on my strengths and outsource my weaknesses amongst other things. He is a wealth of knowledge that I would recommend to anyone looking to improve their lifestyle and business. Mark knows his stuff!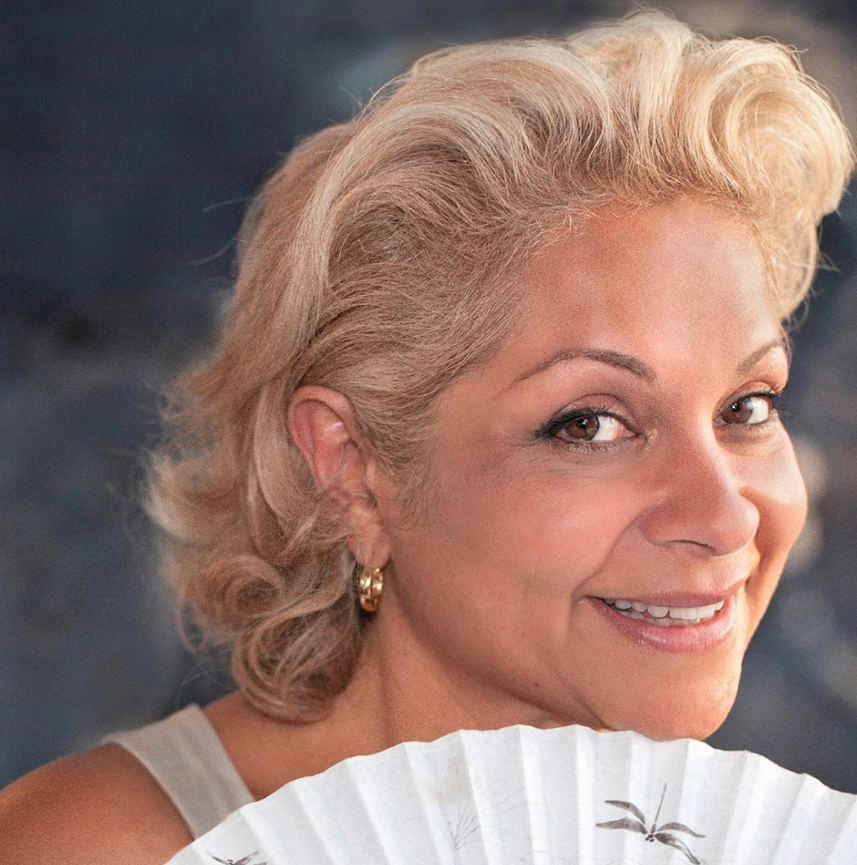 As a seminar junky, it's not often that I fill an A5 notebook with pages of great notes and fabulous content that actually got me excited to be a photographer, in one two and a half hour session!! But that's exactly what happened when I asked Mark if he would be a guest speaker at an AIPP seminar. I can honestly say that listening to him was brilliant! Not only did he make it fun but more importantly the content was exciting, fresh and do-able and I walked away with practical ideas that I could apply in my business the very next day. A very genuine thank you Mark for an extremely inspirational and informative evening!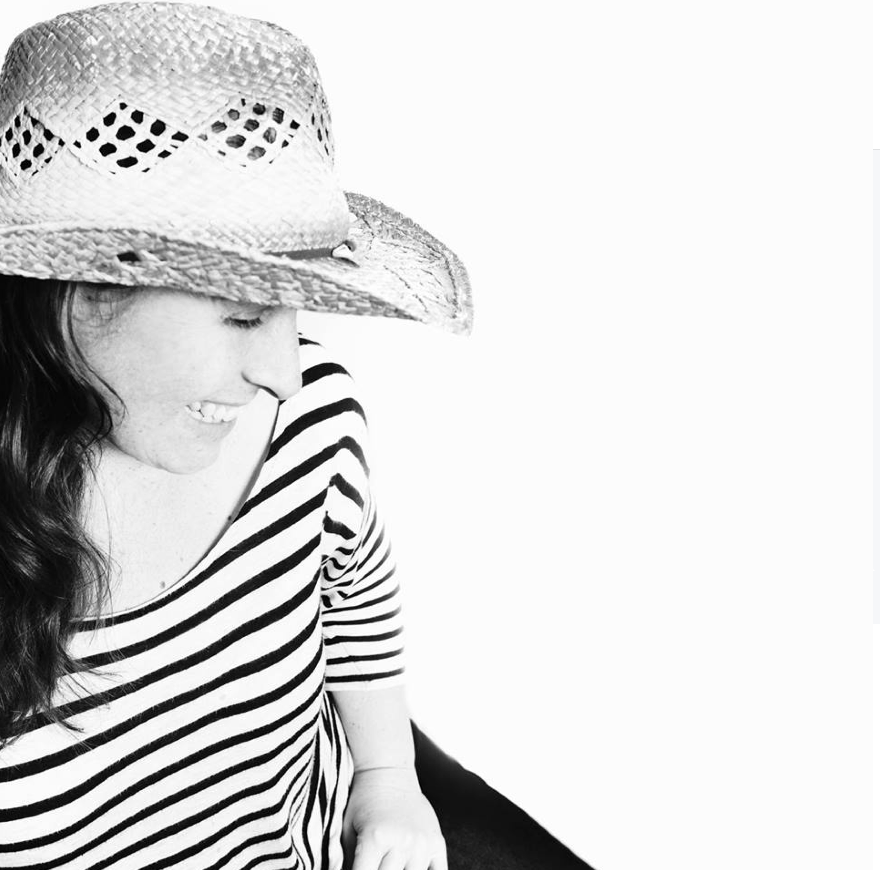 Having worked with other mentors and business coaches I found Mark to be so genuine in helping me find the right business structure to suit me and my family. He helped me to clear the clutter in my mind to see exactly what I wanted and what I needed to do to get me there. I didn't want a cookie cutter solution to the issues I was having. I wanted a real solution to my needs and that is exactly what he was able to help me do. Working with Mark has given me clarity, motivation and a plan to move forward to achieve the results I am looking for at this stage of my life and career. Thank you Mark!
Coaching with Mark was a very positive and motivating experience. It was great to look at my life holistically and then focus down on the areas that I really wanted to improve.

Mark is a skilful coach who, with his insightful questions and great listening skills, helped me pinpoint my greatest challenges in maximising my efforts to accomplish my business goals; helped me set my priorities straight, and was instrumental in helping me put together a step-by-step plan to help me get unstuck in certain areas of my business and career.

Coaching with Mark allowed me to figure out how I could combine my passion for photography and my education degree to build a business based on my strengths. Previously, I had been struggling with my own business due to past negative experiences, and fear prevented me from taking the steps necessary to make a success of it. Mark's coaching gave me the inspiration and tools to explore new ideas within my business and how I could make it work for me. What I was most grateful for was that Mark really listened to me and understood my personal challenges. The steps he suggested were practical and doable for my personal situation. I cannot thank Mark enough!
I started working with Mark after renaming and rebranding my business (like starting all over again). Before starting business coaching with him, I attended his Shoot to Sell workshop, which was in itself a goldmine of information. Learning ProSelect and in-person sales techniques has been invaluable in bringing my average sales up from $400 to $1400 within the first couple of months. I have since also attended his Marketing your Business workshop which was absolutely fantastic. It was filled ideas and direction to get a Marketing strategy up and happening immediately. By honing and revising my products and pricing, implementing marketing and business practices, and not to mention his ongoing positive support and wise words, with Mark my business has consistently made huge leaps of improvement in countless ways. He has been invaluable and my business would not be moving forward like this without him. He is patient and attentive and an all round top guy. I highly recommend Mark to anyone looking for a business coach who will put them back on track.
With Mark's help I have revolutionised our business, very quickly, to a level that we have dreamed of for some time. My first 4 sales averaged $2400! An increase of over 100% on our recent sales history. This is a direct result from implementing what he taught. The most fulfilling part of this is that my clients are happy and seeing value in our service and products.